Zipangu Cheesecake,
Perfect Fusion of
Western and Japanese.

Our Concept
We have always loved joyous faces, and wanted to creat smile
that would be like giving birthday presents or eating birthday cakes.
We created our original cheesecake
because we wanted to see splendid smile every day.
We have thought that everyone could eat cheesecakes whenever they wanted,
not the birthday once a year.
Cream cheese Yogurt

The characteristics of Zipangu Cheesecake which was created by many trials are removing unique smell of cheese by mixing cream cheese with yogurt, and the flavor is well-balanced by bringing out the original flavor of all ingredients to the maximum. Especially, the acidity of lactic acid and the fresh fragrance of cream are so pleasant. We assure that everyone can take it whenever they want, for its well-balanced cool taste.
Egg and Sugar

Eggs and sugar play a key role in the harmony. By using "Maximum Koi Eggs" which have rich taste and no smell, the body of the cake is deepened and the flavor is not lost. Wasanbon, one of the best traditional sugar in Japan, is used as the essential sugar for cakes, because not only it brings out sweetness, but also it pursues smooth melting in the mouth, an elegant taste, and a gentle aroma. We reached the state of "brand-new delicious" and "fluffy sensation", by combining the sweet and gentle fragrance of Wasanbon, the fragrance of lactic acid contained in yogurt, which it means the fusion of Japanese and Western flavors.
Harmony of Melting texture,
Caramelize and Gluten-Free

Even those who don't like cheesecake can enjoy it. It is rich and melts in the mouth. In addition, the caramelized surface overturns the common sense of the cheesecake world, so it is very easy-to-eat and invites another bite. Because it is gluten-free, it is perfect for those who are on a diet, and it can also be enjoyed by those who are allergic to wheat.
Original


Caramelized Cheesecake

Wasanbon brings full of sweetness and elegance.
Exquisite cooking brings texture that makes you enjoy every time.
The caramelize with the brilliant aroma and texture is made using our authentic developed method.
This is the supreme brulee cheesecake with all the details.
Matcha


Caramelized
Green Tea Cheesecake

Use of tea leaves awarded
by the Minister of Agriculture, Forestry and Fisheries

In pursuit of richer matcha cheesecake,
we use matcha from Marumataen, having long-history and traditional tea manufacturer in Kyoto.
In order to make the best use of the flavor of matcha,
we arrange to bring out the aroma of matcha by reducing the lactic acid contained in yogurt.
Furthermore, white chocolate is added to low fat whipped cream to make the taste mellow.
The patissier bakes cakes so carefully one by one at a low temperature,
because it requires skill of watching the timing and temperature of adding matcha to fresh cream.
RoastedGreenTea


Caramelized
Roasted Green Tea Cheesecake

Use of tea leaves awarded
by the Minister of Agriculture, Forestry and Fisheries

In order to bring out the fragrance of hojicha (Roasted Green Tea) to the fullest,
we are using a lot of strictly selected Japanese hojicha leaves.
As a sweet factor that goes well with authentic roasted green tea leaves made in Japan,
we use roasted brown sugar that melts into cakes mildly for the fusion of the specific flavors.
The patissier bakes cakes so carefully one by one at a low temperature,
because it requires skill of watching the timing and temperature of adding hojicha to fresh cream.
Tea Leaves Made in Kyoto


150 years have passed
since Marumataen was founded in Yamashiro, Kyoto
Kyoto Tea Cheesecake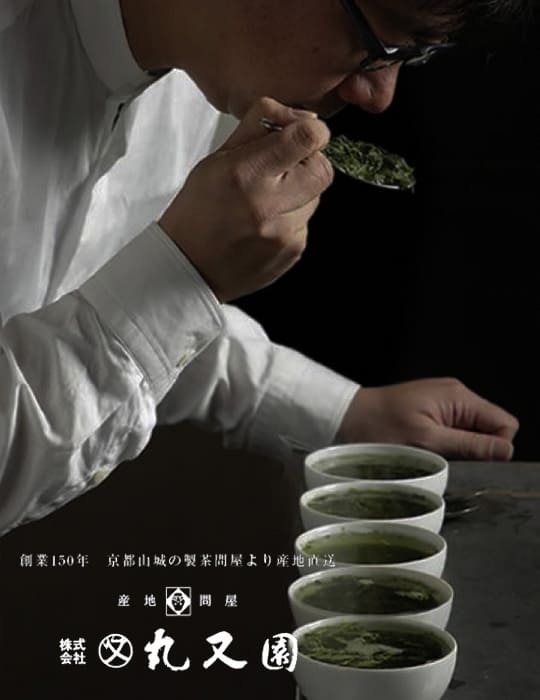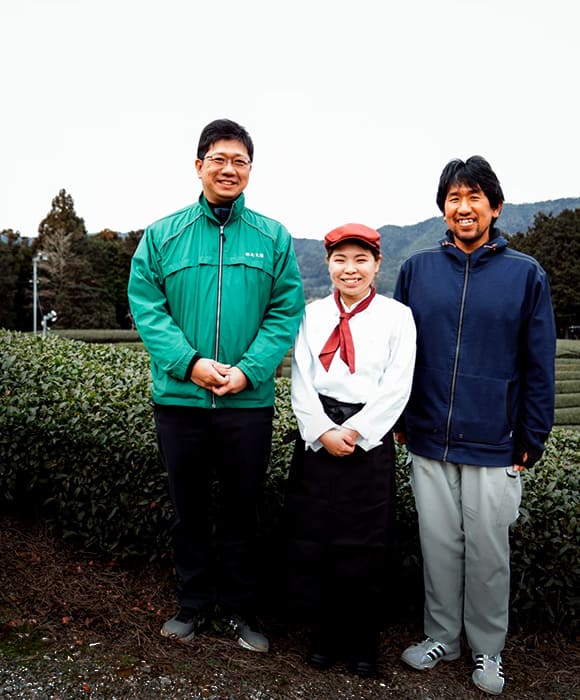 In pursuit of tea leaves that go well with the elegant taste and fragrance of Zipangu Cheesecake,
and eventually we reached the best manufacturer, Marumataen in Yamashiro Uji, Kyoto.

Marumataen sells only good things, definitely.
This is the policy that they have been keeping to commit.

We use such a premium teas selected by Yoshihide Kawabe who won the National Tea-Judging Technical Competition.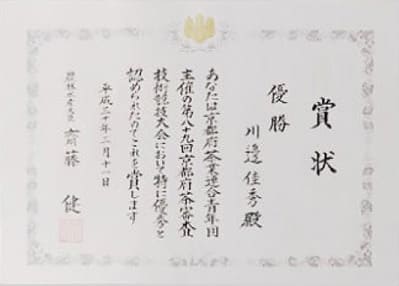 2004

The 51st National Tea-Judging Technical Competition
Individual Competition Champion Yoshihide Kawabe /
(Young Men's Group of the Kyoto Prefecture Tea Industry Association)
Awarded the Minister of Agriculture,
Forestry and Fisheries Award.

2014

The 85th Kyoto Prefecture Tea Ceremony Technical Competition
Champion

2018

The 89th Kyoto Prefecture Tea Ceremony Technical Competition
Champion / Awarded the Minister of Agriculture,
Forestry and Fisheries Award
How to EAT

3 delicious ways to eat it
Full Thawing

(At room temperature 25℃ for about 1 hour)you can fully enjoy the original taste of Zipangu's cheesecake, the moist and irresistible texture of the cheesecake, the crunchy texture of the upper layer of caramelized cheese and the fragrant aroma.

Semi-thawing

If eaten after half-thawing (about 30 minutes at room temperature of 25 °C), the exquisite texture is in between ice cream and cake, and you can enjoy a gentle sweetness and sourness.

Microwave oven

If you warm it up (for about 30 seconds at 500W after thawing), you can enjoy a rich taste like melting-in-your-mouth and the aromatic bitter sweetness of the melted caramel sauce.
From Japan to the world,
A new suggestion for cheesecake.
"Zipangu" is made from all domestic ingredients.
This special cheesecake features a perfect harmony ofJapanese and Western styles.
We are heartily making Zipangu cheesecake one by one with hope of our customer's joyous faces and feeling so happy.
We hope everyone feels a blissful moment away from your daily life.
Kaori Imura, the patissier of Zipangu cheesecake was born in Koga City, Shiga Prefecture in 1997.
From a young age, she had aspired to be a patissier, and after graduating from high school, she moved to Osaka to study production of Western confectioneries, breads, and Japanese confectioneries at Tsuji Institute of Patisserie.
While Kaori was in Tsuji school, she was full of curiosity and visited various confectionery shops all over Japan, and visited to France and Austria to touch the quality of authentic confectionery and to feel the greatness of patissiers.
After graduating from Tsuji Institute of Patisserie in 2017, she joined POIRE, "shinise" (famous with long-history) confectionery company in Osaka, where she trained and studied.
After retiring from POIRE with three years exprerience there, she moved to a dining bar in Horie, Osaka, where she was involved in the creation and production of various sweets recipes that did not stick to the stereotypes.
Finally, Kaori invented the Zipangu cheesecake in 2020 and Zipangu was launched in 2021 by her good reputation and support around her.
Pâtissier. Kaori Imura